Diamond Jewellery Melbourne
Looking for a reliable jewellery store in Melbourne? – Diamond Jeweller is the one you can trust. We provide high-quality diamond rings, fine jewellery and loose diamonds at the best pricing. When it comes to finding the perfect diamond for your engagement ring or necklace, or a pair of beautiful earrings – Diamond Jeweller provides a wide range of certified diamonds in different categories graded by experts based on their cut, clarity, colour and carat. We also recommend buying diamonds with GIA certifications. You can talk to one of our in-house diamond experts for professional and honest diamond buying advice. Whether you want to learn more about finding the right diamond or have one already in mind, our experts can guide you. For more information, call (03) 9078 7758 today.
Diamond Jeweller - Nick Vrettas Artisan Jeweller
---
My name is Nick Vrettas. I hope you enjoy viewing my diamond Jewellery Collection made in-house in my fully equipped workshop and displayed in my showroom located in Toorak Village, Melbourne.
I've been a Master Jeweller for over 35 years working as jewellery designer and manufacturer for Melbourne's best-known Jewellery Retailers to working directly with the public for the last 20 years.
Are you looking for a Jewellery store in Toorak? If so you have come to the right place. With my expertise in designing and making beautiful engagement rings I will create your dream ring within 10 to 14 days at a very affordable price. No middle man means massive savings for you off retail prices with no compromise on quality. I guarantee your complete satisfaction.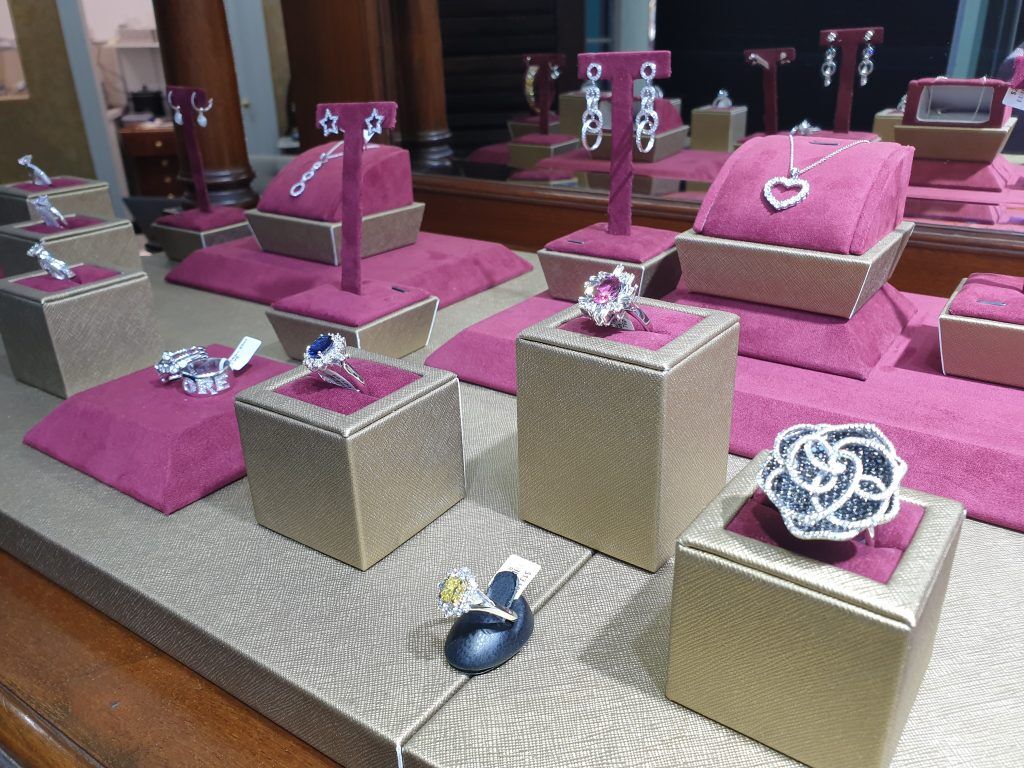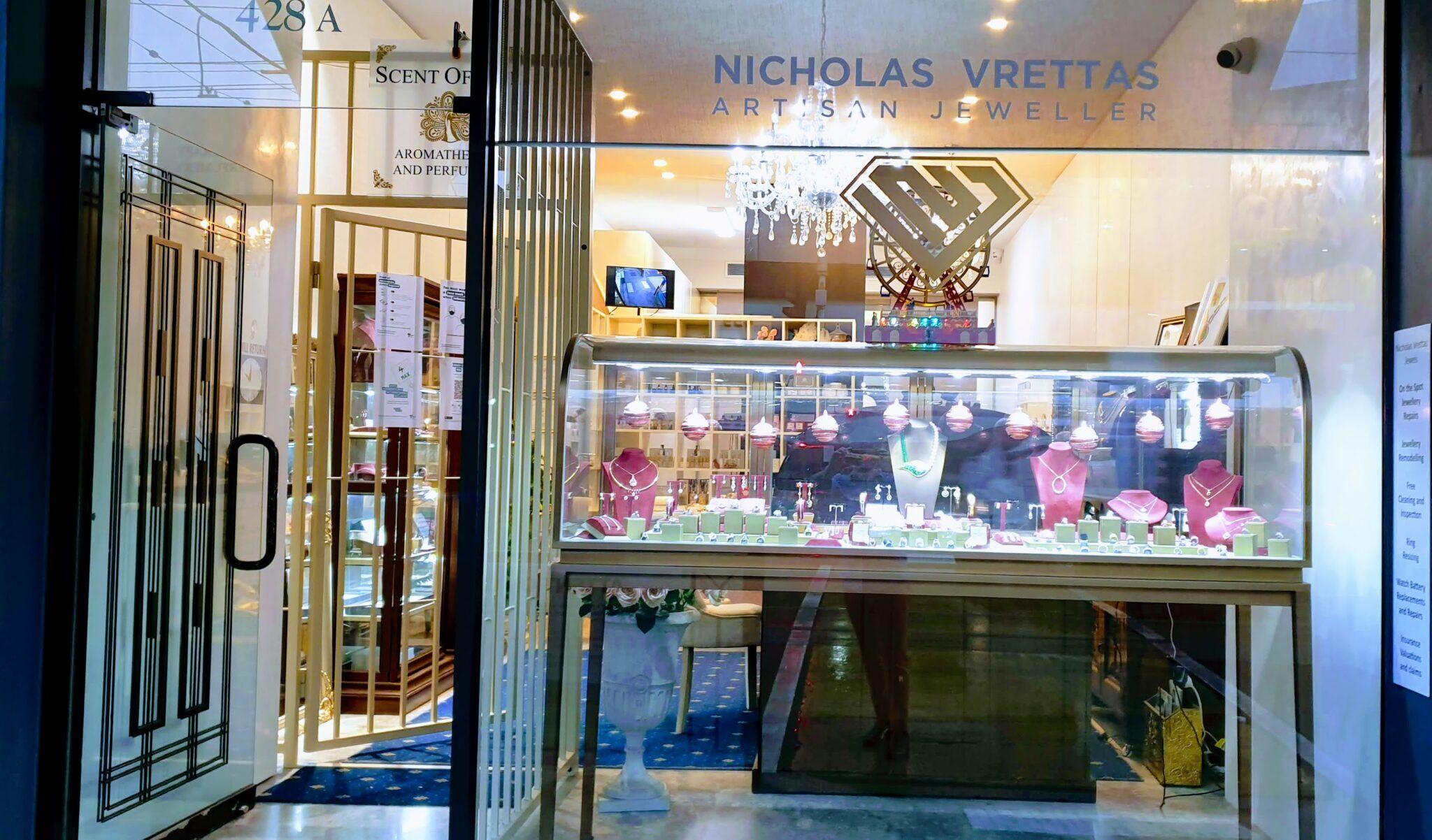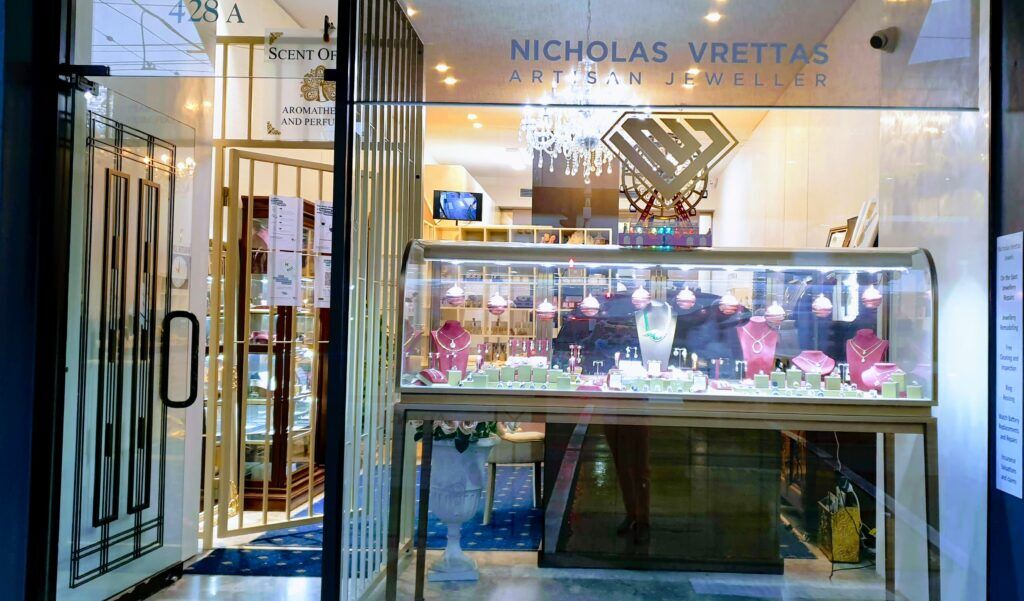 About Nick Vrettas
---
As a young lad I have always had a keen interest in design and drawing. At school I excelled in subjects such as Art, technical drawing and woodworking and I always felt that my calling was in these areas. Within three years of commencing my apprenticeship i won my first Award as "Apprentice of the year".
After completing my apprenticeship I worked as a wholesaler making jewellery for Melbourne's best jewellery retailers. I took the plunge in 1999 to opened my first retail shop with my then business partner called Diamond Affaire. In 2005 we moved into larger premises and successfully grew the business customer base and won many Awards and gained recognition in our industry as leading designers and makers of quality Jewellery. In 2019 I decided to open my new boutique jewellery store in Toorak Village. I have a passion for designing and creating exquisite heirloom pieces of jewellery. With my vast knowledge and years of experience as a master jeweller i am thrilled to offer my expertise in creating stunning diamond engagement rings and individually designed pieces for your pleasure.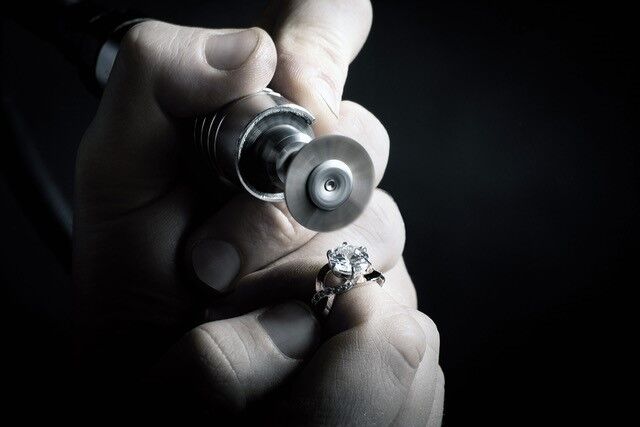 Repairs & Restorations
With over 35 plus years of experience in all facets of Jewellery making, I'm in a position to handle virtually any jewellery repair. From the Family heirloom to simple repairs your treasured piece is in good hands. In most cases, a simple repair can be carried out within an hour or two. and all work is usually carried out in my on-site workshop in Toorak, but I do work with outside craftsman for speciality work like re-cutting. Rest assured that I will handle your Jewellery as if it were my own. Read more.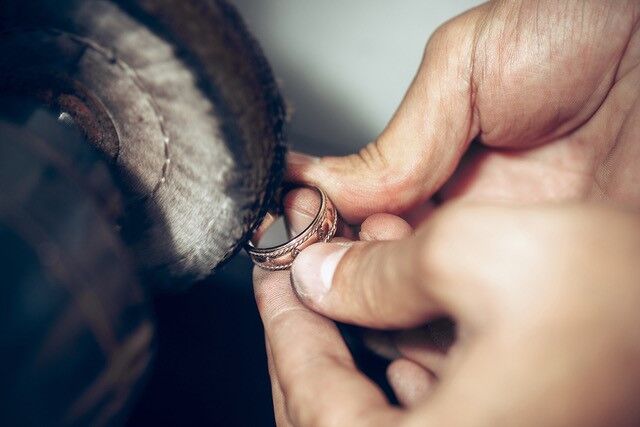 Lifetime Servicing
I take great pride in creating the perfect engagement ring and i want it looking at its best. When you purchase or commission a hand made ring from Nick Vrettas Jewels your given an extended care membership card that entitles you to complimentary inspection, polishing and cleaning and if necessary Rhodium Plating. I recommend that you bring in your engagement ring annually to keep it in its best possible condition. I highly recommend obtaining insurance to protect against damage, loss or theft.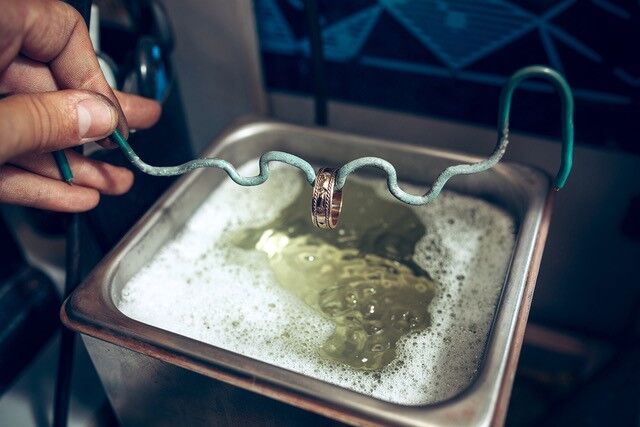 Jewellery Cleaning
Diamonds and gold sparkles brilliantly when they are kept polished and clean. If you purchase a diamond ring from Nick Vrettas Jewels I want it to look at its best. I offer free polishing and cleaning service to my loyal customers in fact I offer free cleaning on the spot to any customer walking into my store. If your ring requires Rhodium Plating the charge is approximately $50. I will also inspect your jewellery and advice if it needs any repairs due to wear and tear. Read more.
Jewellery Valuation & Insurance
---
All Jewellery sold by Nick Vrettas Jewels comes with a Jewellery valuation for Insurance purposes. I can provide you with a quote to submit to your Insurance company if you have lost, damaged or had your precious piece of jewellery stolen.
If you have a picture of your lost piece or can describe it, in most cases I can replicate it or I can make something similar to it. Most Insurance companies give you the option to choose a different style if your piece of jewellery cannot be replicated.
I highly recommend obtaining insurance to protect against damage, loss or theft.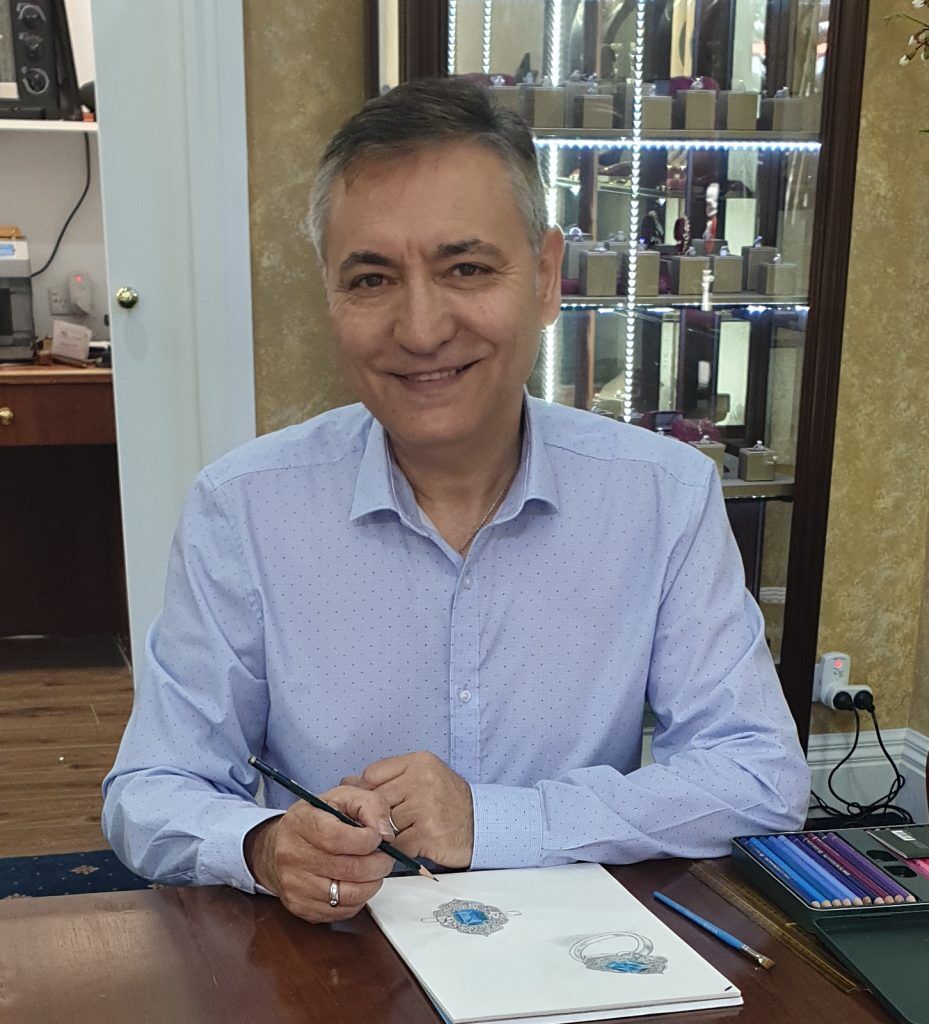 QReport Insurance Services
---
12-month worldwide cover from the moment you purchase your jewellery from us
An agreed-upon value policy that comes with 125% cover even though your replacement may cost more than you bought it for
Revaluation of your precious jewellery annually at no additional charge (this is to make sure you are not underinsured)
Low fixed $100 excess. No ifs, no buts
Jewellery insurance services backed by Chubb Insurance Company of Australia Limited
As I am are a Q Report certified jeweller, I am able to assist you with coverage of your precious piece. You can even be covered before you leave our Toorak store. For more information about QReport Jewellery Insurance services, you can call on 1300 882 018 or visit qreport.com.au.
When buying diamond jewellery in Melbourne, why settle for mass-produced jewellery when you can have your ring designed and made by hand?
I, Nick Vrettas, use my specialised expertise in diamond jewellery to help find exactly what you want when purchasing an engagement or wedding ring. My store has a wide array of stones available to choose from as well as styles and cuts.
When it comes to buying diamond rings in Melbourne, I will be able to make your dream ring a reality. I have spent many years creating beautiful pieces that can be passed down and kept in the family for years. Find the best one for your partner or yourself today!
Read more

Diamond rings in Melbourne

All of our stones come with GIA certified and are some of the finest quality. We choose our diamonds based on the 4 C's.

Cut

The amount of sparkle your diamond has will be based on the cut of the stone. The brilliance is based on the internal cuts within the diamond.

Colour

Colour refers to the whiteness of the actual stone. When procured, diamond stone colours generally range from a yellow to transparent. The more transparent the stone is, the higher quality it is (and automatically, higher in price as well)

Clarity

Clarity refers to the lack of the amount of blemishes and inclusions. If there are fewer inconsistencies in the stone, the higher it is valued.

Carat

It refers to the weight of the actual stone. This varies with the size of the stone. The higher the carat, the more expensive it is; also basing it off the other factors.

You can be sure with my expert advice that you will be able to find the diamond of your choice. Place your additional text here.

Come into the Toorak Village store and find out more about how you can find your perfect ring.